The Internet DB Board
Inventing the Internet DB Board. Like an electrical DB board is your go to spot when you have a problem, you should have an Internet DB board too.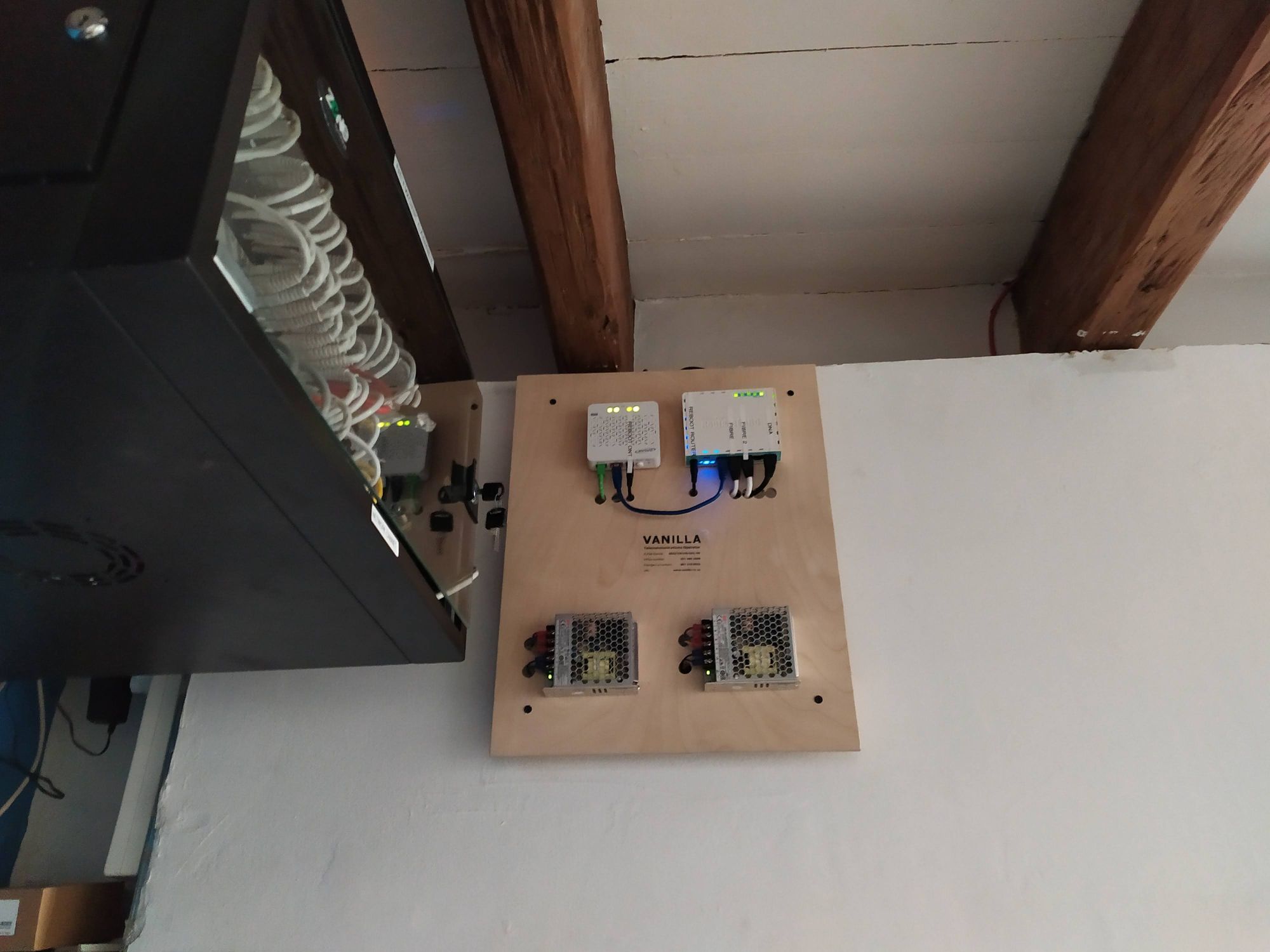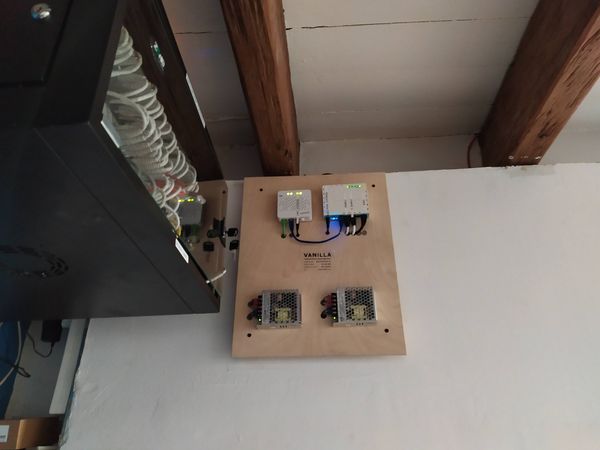 After years of internet installations in homes and business we are coming up with something that we think will help everyone. The Internet DB board is a place to go when the internet is not working properly. The lights and indicators should be easy to find and visible. We think this will reduce the number of calls and time to resolve faults.
Although we have been installing home connections for 20 years, in the past 4 years we moved to installing smart access points all around the property. These are fixtures so should be provided by the same funds that pay for electrical and plumbing installs. They also add value to the property when done well.
After extensive testing we found Ubiquiti ac lites to perform the best (but with a Mikrotik RB750GR3 router). Because these need many power plugs and a power strip as well as POE injectors, there is a heap of cabling and bulky power bricks and plugs and cords.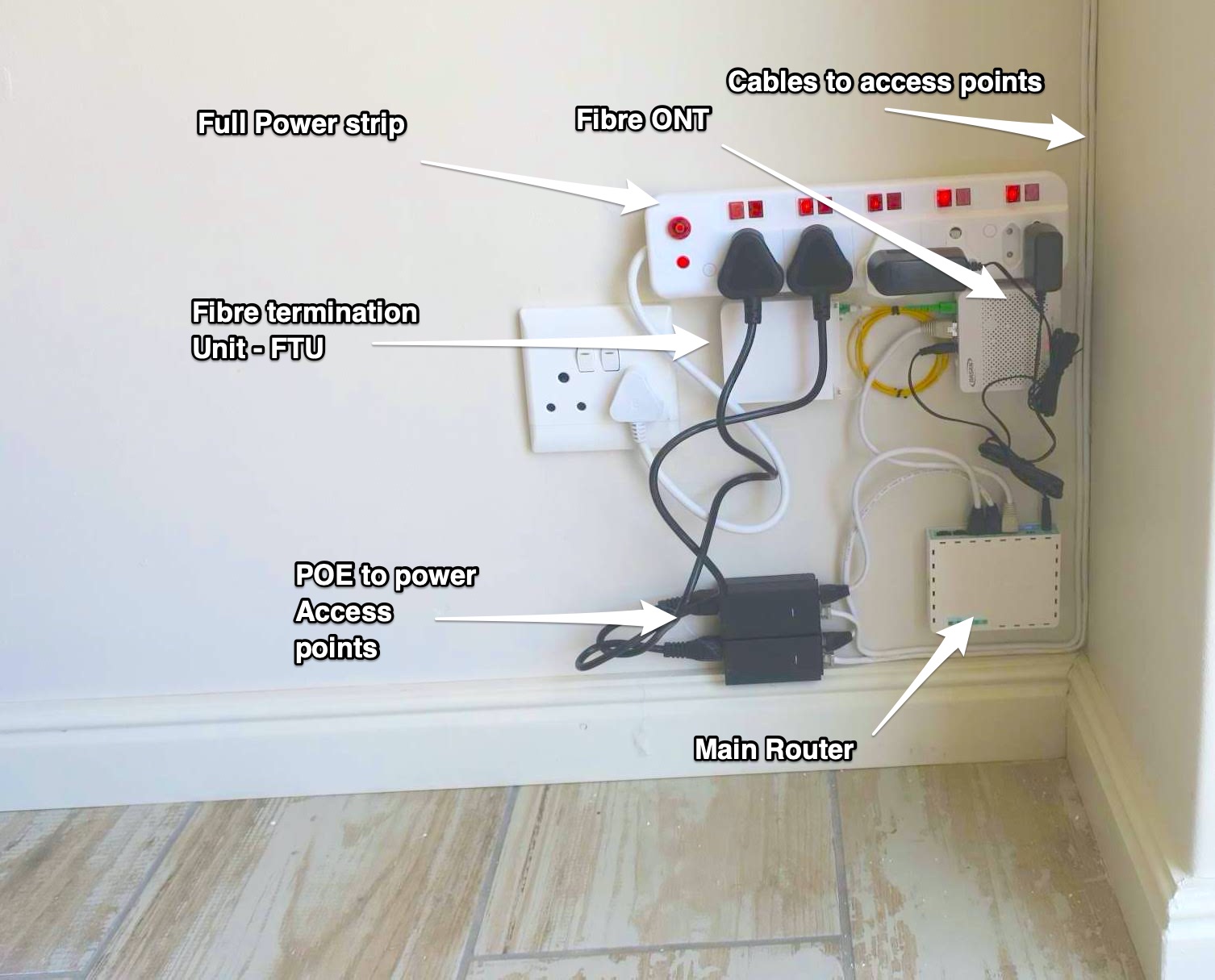 At first, we did well putting them into a "tidy box" - see our shop here "cable management", although the cables inside can gather dust and can be very difficult to service. It does includes the power strip AND your fibre ONT, router and switches and/or POE units to power your access points.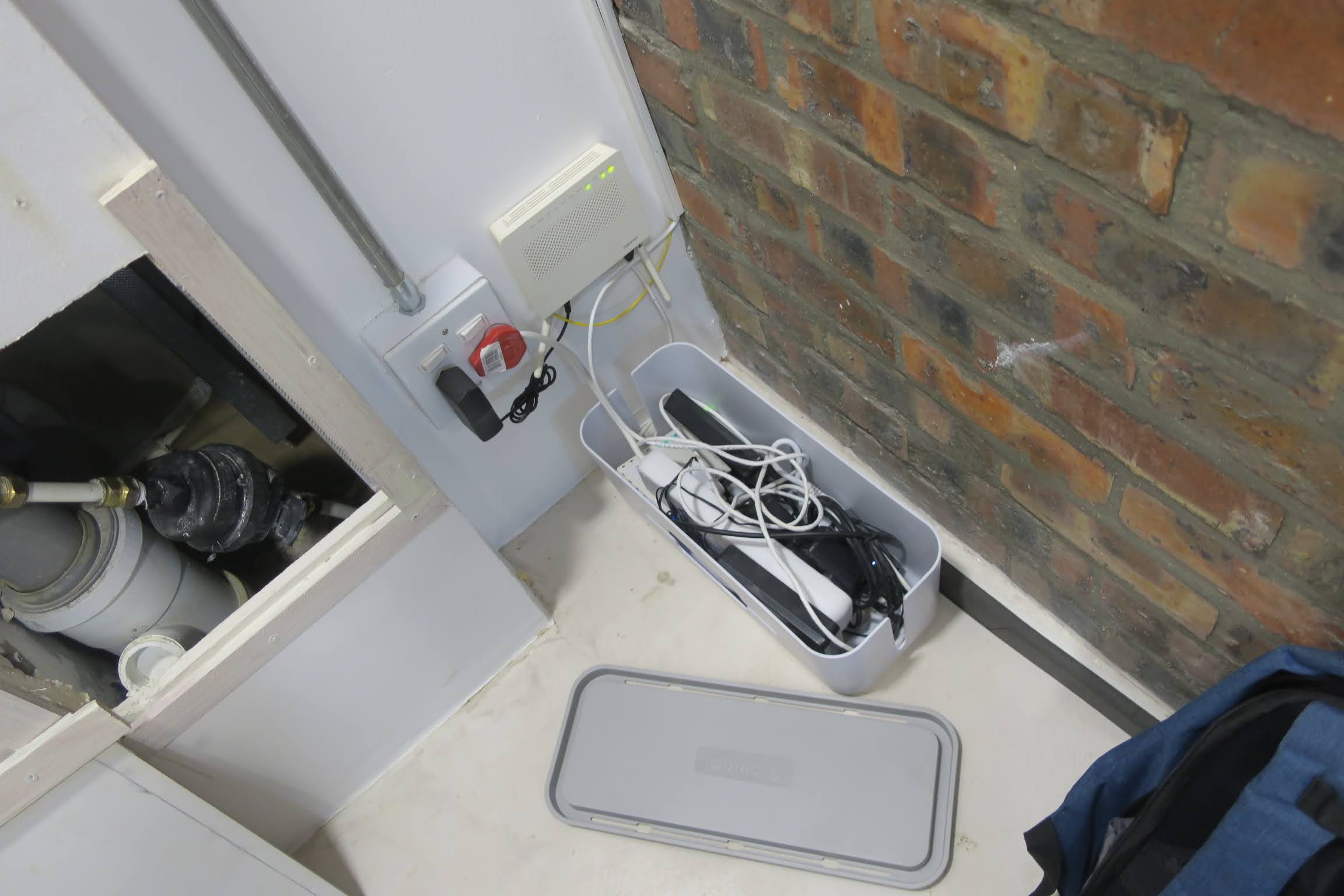 Now we've created the Internet DB board with 12v and 48v power supplies. It does resolve all our issues, our clients can maintain and service their own setup and they know where to go and it's just so much neater. We are working on colour and covers..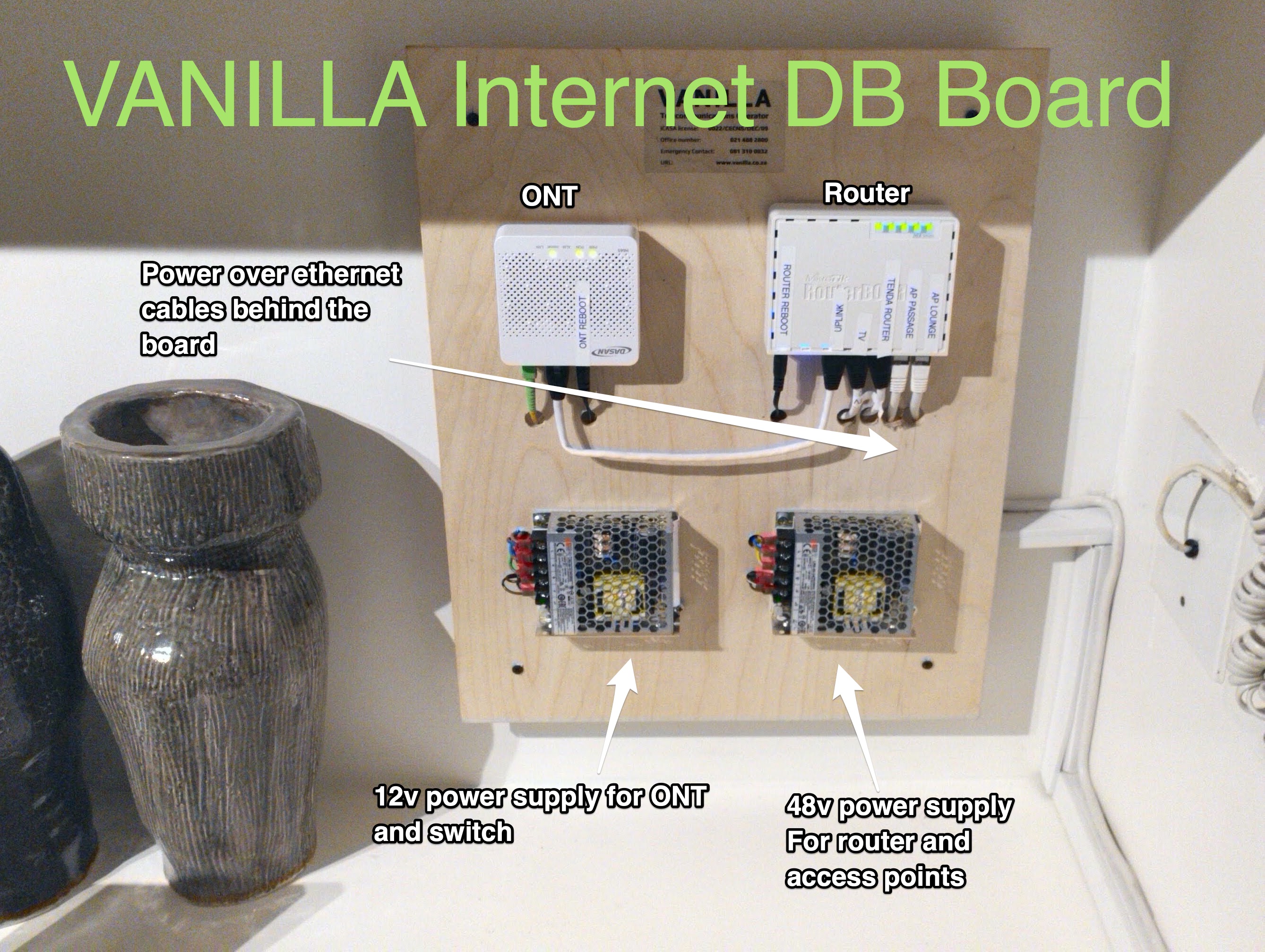 Please keep following us for updates and do not hesistate to enquire. We're installing boards for R850 at the moment. It does negate the cost of a power strip.