Elderly forced to use Telkom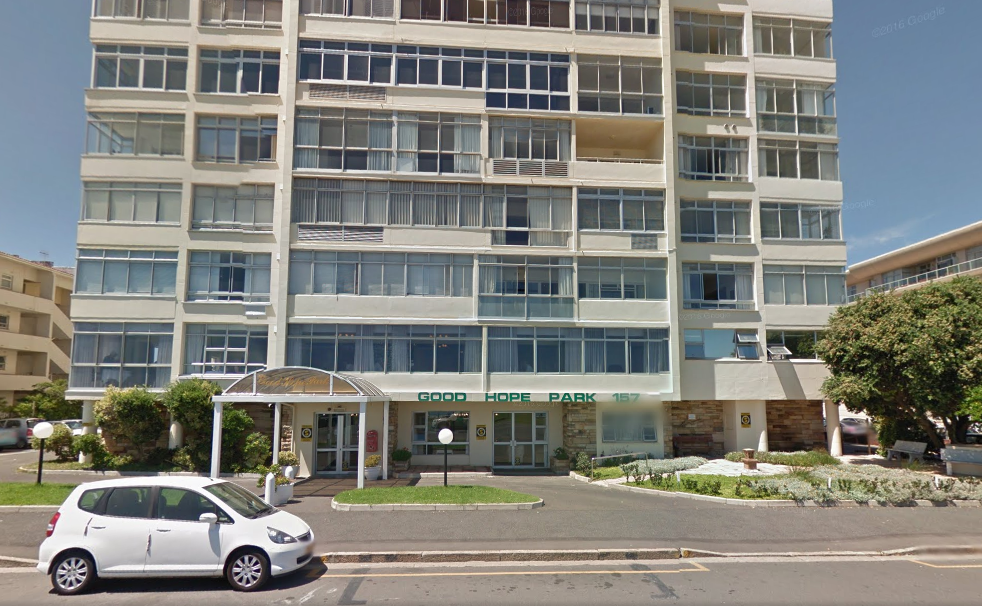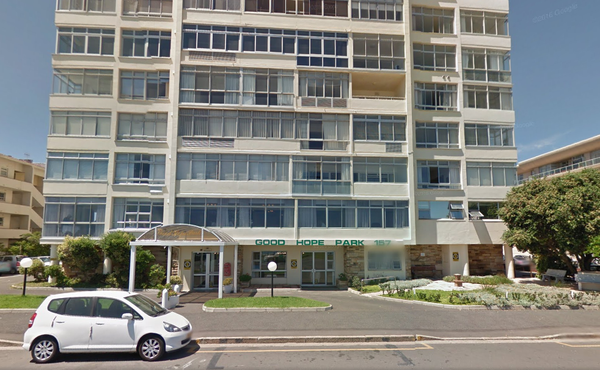 Last week we were shocked to hear that the body corporate of Good Hope Park - a retirement facility with frail care facility - has resolved that ONLY Telkom will be permitted to provide elderly residents with fibre optic (or other types of) telephone and internet access. Whilst Vanilla have put forward numerous motivations as to why allowing the previous monopoly telco to have exclusivity for the old people in this building is a very bad idea, our attempts have been thwarted by the chairman and superintendent.
(UPDATE: 5 October - we were told that Telkom has not been able to obtain a way leave from the council and has no fibre connecting the building nor the people that are forced to deal with them. This is a big surprise since alternative suppliers have fibre to the manhole on the pavement right at the building!)
On Friday 16 September, the chairman of the Good Hope Park body corporate Mr John Jackson (who lives in Camps Bay and not the building) has confirmed the email from the superintendent (Mr Ivor Waldeck) has stated that he will not entertain any further discussion. He specifically iterated that we should send only written communications, which have been ignored in the past. He made false claims that the reason is that we would need to add further reticulation in the building which is not acceptable. Our emails have stated clearly that the reticulation in the building is well constructed and we will use the current conduits as they are the best cable ducts that we have seen in any building in the area.
We intend on taking this further since the mother of our CEO, Alan Levin, resides in the building and he wishes to ensure that she has the best access to communications. Mr Levin is also the Chairman of the Internet Society of South Africa and has been fighting for freedom in telecoms for over 20 years. Mr Levin is one of the co-founders of the Telkom ISP - originally named Intekom - in 1997. Subsequently he has spent many hours in Parliament arguing the case of the end user, which over time has resulted in the cost of telecommunications to drop by over 90%.
We believe that their reaction is a poor decision partly made out of ignorance, so we point out there are various ethical, moral and legal implications at stake here. Firstly, the law that governs telecommunications (the Telecommunications Act) allows all licensed telecommunications companies rights of way. This allows these licensed companies to apply for permissions to install infrastructure, and as long as this infrastructure does not impede on any public facilities such permission must be granted. There are various legal precedents where this has been upheld. This law is specifically in order to allow for competition so that end users can obtain the best possible service at the best possible prices. Morally and ethically we feel that forcing old people to deal with Telkom is highly questionable.
We do not believe that Telkom provides the best service nor the best prices, in fact in our experiences Telkom provides one of the worst service and pricing in this area. We think that almost everyone agrees and we appeal to all residents of Good Hope Park as well as local residents on the Atlantic Sea Board as well as the telecommunications companies investing millions of rands in infrastructure, to please support our plea to the Body Corporate to reconsider this decision.
Vanilla believe that this is surprising for this location - the Atlantic Seaboard - is an area where we have hundreds of millions being invested in building fibre optic infrastructure. We feel that this is a battle that we all have to undertake in order to assist the residents of the area. Already Vanilla has served hundreds of customers that pay anything from R340 per month in order to access 1000Mbps (gigabit) connections to the Internet, something Telkom cannot provide.
We have shared a report written by Professor Susan Crawford who has served as President Barack Obama's Special Assistant for Science, Technology, and Innovation Policy (2009) and is a columnist for Bloomberg View. She is a former Board Member of ICANN, the founder of OneWebDay, and a legal scholar. In the article Dear Landlord: Don't Rip Me Off When it Comes To Internet Access Crawford identified the dangers of when building owners make exclusive deals with big providers it's the tenants who lose. Similarly the competition commission (a SA government body tasked with the mandate to provide consumers with competitive prices and product choices;) reported in 2013, the dangers of using Telkom retail in monopolistic practice.
We are writing an appeal to all the members of the Body Corporate and residents to please assist us Mr Hirsch, Mr Thorndike, Mrs Kruger, Mrs A Boud, Mrs L Lasker and Mrs Hilary Morris
Mr Levin says "One of the main reasons I managed to convince my mom to move to Cape Town was so that I can provide her with the best Internet. Last year in Joburg, she had a fire and was left with no way to communicate since she lived in a mobile 'dark spot' and Telkom refused to re-cable the apartment. There is no doubt that pervading Telkoms' previous monopoly - or any other - is not in the interest of the residents in this building or any other. I've fought for freedom in telecommunications for over 20 years, I'm sorry to make an example of this building, hopefully others can learn from their experience"
We appeal to anyone who knows these people, to please try to help us to help the residents.